Protect your third-party digital ecosystem with a data-driven approach that provides complete visibility and risk analysis of all vendors.
After adding vendors to your list, you will be able to calculate each system's posture rating.
Comprehensive cyber posture ratings for each vendor, including drill-downs to Application, Network, IT, and Human factor risks. This scoring helps you identify and rank vendor risks by giving key data points for conversations with business stakeholders when deciding which vendors to approve and potentially off-board.
In order to calculate a system's risk rating, you must set the "Usage/Business impact" for each system.
Note: The risk rating cannot be calculated without completing the system's usage.
Click on the vendor for a detailed calculation of each vendor's posture & risk ratings.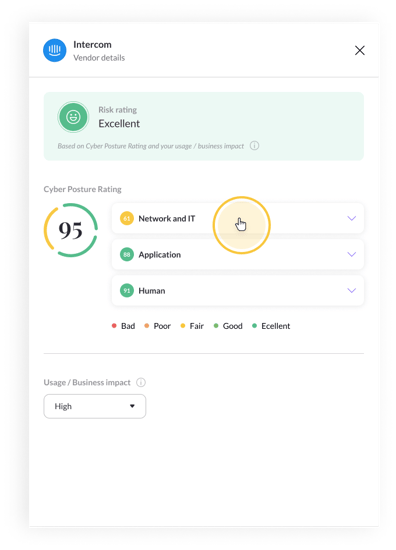 Click on each category to expand its rating calculation.
If you have questions about vendor risk management, talk to us at portal@saymine.com, and we'll be happy to help!🙂