A beginner's guide to your Privacy Portal
MineOS has everything you need to automate your privacy operations. Here's how to get started:
Building your Data Inventory
Collect & manage your data sources.
Data mapping can make it easier for businesses to comply with the privacy privacy regulations and make their data usable and structured. Use discovery tools to uncover data sources and SaaS used by your company to eliminate risk and support privacy operations.
or
Data mapping is not a GDPR requirement. However, many GDPR compliance tasks—creating a Record of Processing Activities Report (RoPA), Data Protection Impact Assessments (DPIA), and fulfilling a data subject request (DSR)—depend on or are supported by having a complete data map.
Create your data map by adding systems - start with auto-discovery or create your data inventory manually - here's how:
Discovery tools
To get started with auto-discovery tools, head to your Data Inventory and click on "Start discovery".
There are three discovery methods:
Email Technology
Single Sign-On (Coming soon)
Website Scan (Coming soon)
Email Technology
How it works:
Mine's email technology scans metadata & subject lines to discover data sources and deducts usage per service based on the number of emails received. Mine's auto-discovery is real-time and continuous, allowing you to monitor any new data source added to your record. In addition, data sources will be transparent and visible according to use and departments within the company.
You can also connect your employees for a not intrusive scan of their email inboxes. By doing so, Mine automatically discovers every system that collects, stores, or processes user data across your organization. This also includes dormant accounts related to past employees (shadow-IT).
Get started:
Note: You can test your account first by connecting your own email account
Start by connecting to your Google or Microsoft account on the discovery tools page & sign in with an administrator account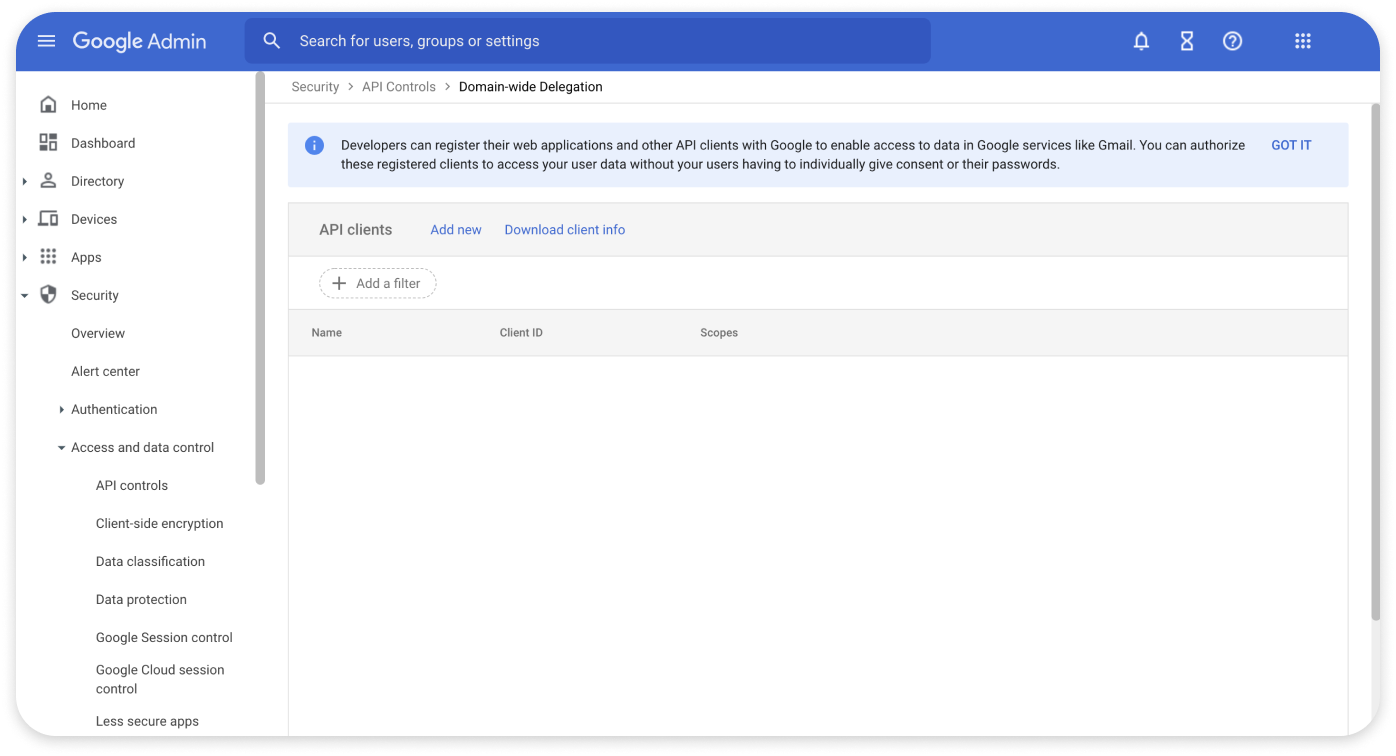 Click 'Add new' to add a new Client ID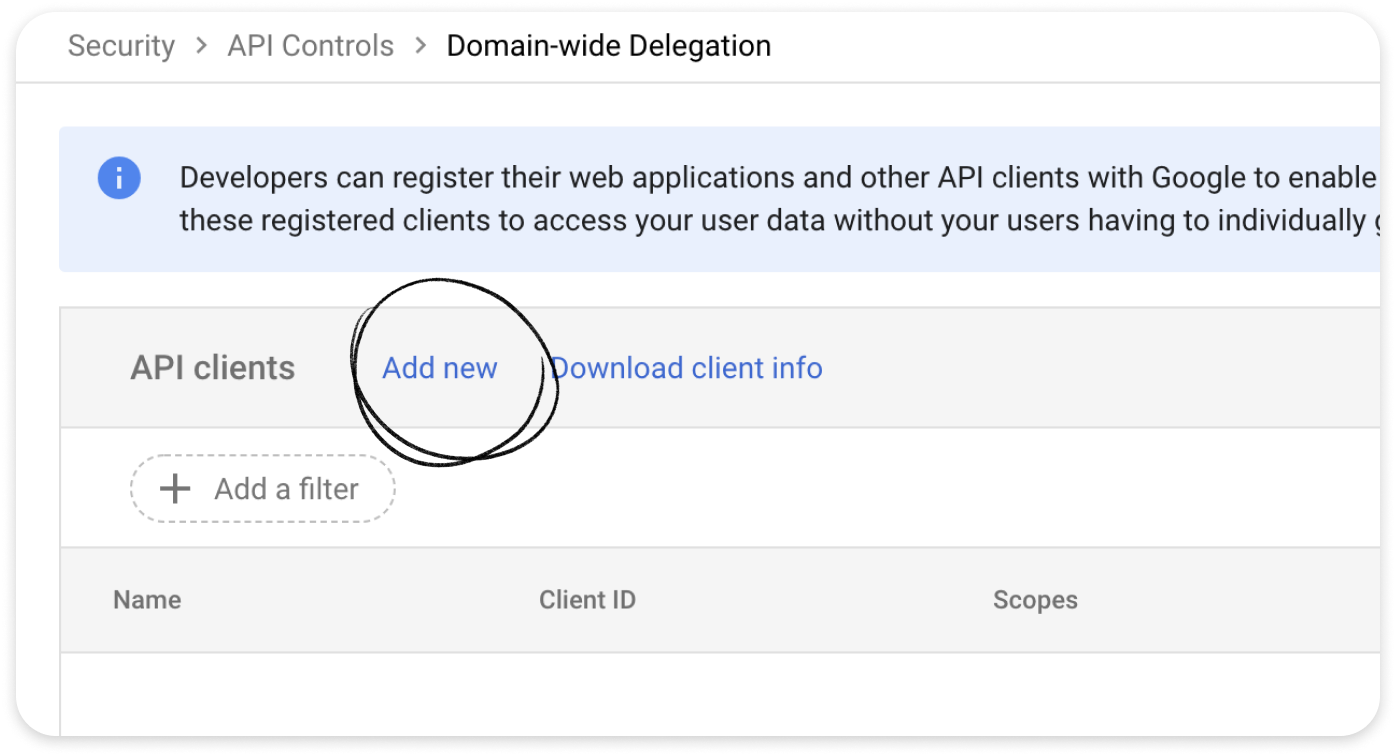 Copy the following details (Client ID, Scopes) and fill out the required fields. Once completed click AUTHORIZE.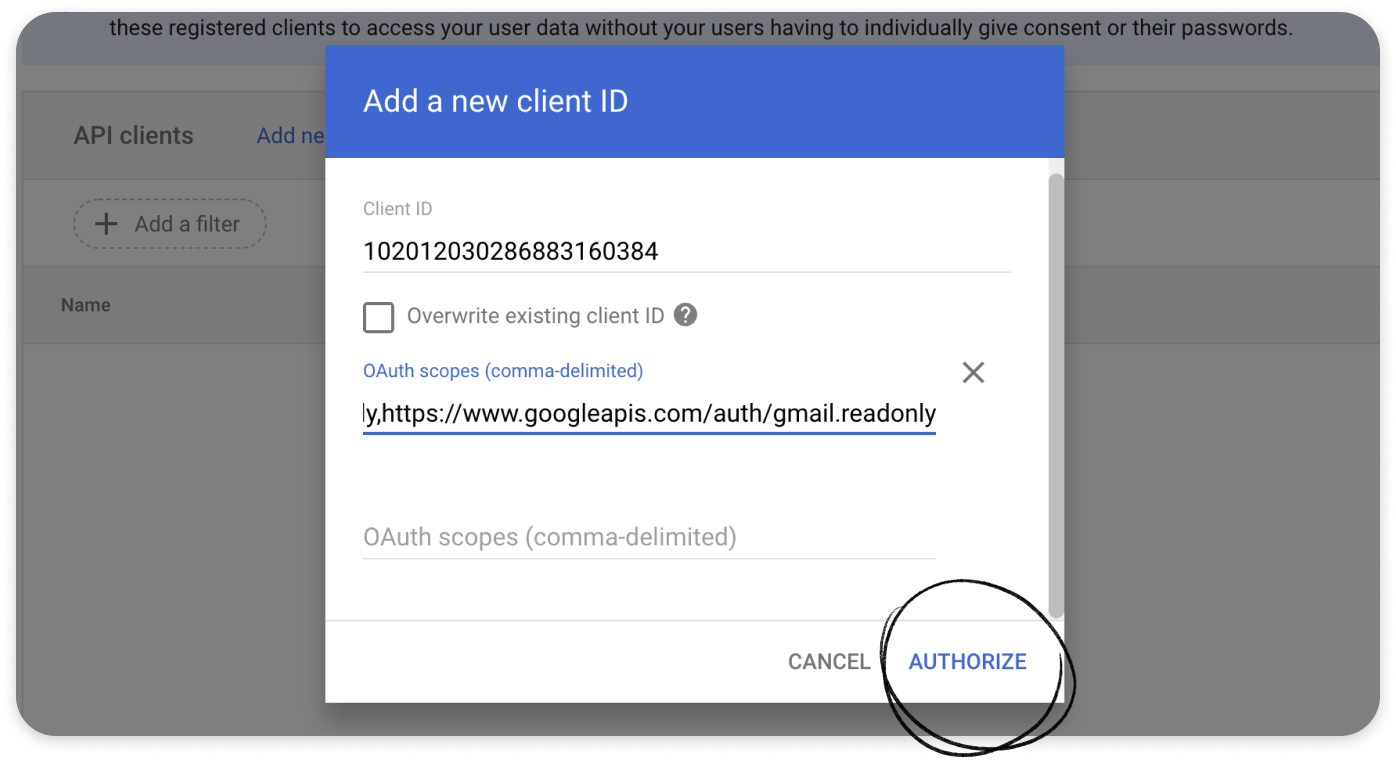 Set up is ready! all you have to do now is enter the admin's email address on step 4 here and SUBMIT.

Scanning will start automatically after clicking Submit.
Click "Admin Sign in with Microsoft" and sign in with an administrator account

After connecting your account(s), your data map will automatically update with a list of your company's data sources!
Click here to learn how to add sources manually.
Close your first request
Getting familiar with your Privacy Portal
As you get started with MineOS, it's important to understand how to navigate through the Portal's main pages:
On your requests page, you can review all incoming privacy requests, including each request's status, type, source, and date of receipt.
Your request page is where you'll find all of your company's privacy requests, including each request's status, as well as the option to sort those requests in accordance with their status as seen on the left.
The Request Page
Click on each request on your open requests page for more information.
Each request page stores all Identifying details about the request, including Mine's email evidence and the ability to communicate with the user within the Portal.
You might wonder what the "Identifying details" are - Let's take a closer look as it's a key feature of the Portal.

You can find the Identifying details for privacy requests generated via Mine. In this section, you will see the last three email interactions sent by your company to the user found in the user's inbox. The details include the date of the emails, the email address in your organization that sent the email, and the email's subject line.

This information will help identify and locate the users in your systems, databases, and third-party services.
Additional resources:
Next Steps
Now that you're familiar with the basics let's look at our different features and how they can simplify your company's privacy request handling process and keep you in control.
With integrations, you can stop worrying about making mistakes and rely on our no-code integrations to delete user data from third-party SaaS.
Learn more about Integrations here.
Save time by managing your communication with your users with predefined email templates. Using "Rules", you can automatically reject or acknowledge requests based on their "Identifying details".
Learn more about how to use Templates & rules here.
Configure a set of choices your users can make via a custom-branded online form. Users can easily submit requests, authenticate themselves, and you can manage it all from within your Portal account.
Learn more about Mine Privacy Center here.
If you have any questions, talk to us at portal@saymine.com, and we'll be happy to help🙂