See the fruit of our labors here, as we periodically release new features, enhance existing ones, and enhance platform performance.
August 2023
DSR Autopilot
With the new DSR Autopilot feature, MineOS users can initiate automatic scheduled responses per request or category of request, directly from the DSR Handling -> Requests screen.
New Catalog
Our data assets catalog is now organized in a new way. The visual update to your data inventory puts your top services within each category front-and-center. Filter by usage and other metrics with a new view and menu.
Custom Data Types & Subjects
Rather than pick from a predefined list of data types, now you can add a custom data type and subject. Custom data types may be specific to a process at your company - for example if you're using AI to create new data, or even just to label your Australian employees. Create policies for this data and build specificity into your RoPA.
Update Your Logo
Update the logo on your own, in the settings. This makes your privacy portal more branded for a stronger internal presence regarding data operations.


New Integrations!
PII: Marketo
DSR: SurveyMonkey, Extole, Mailgun
July 2023
VPN Tunneling
For Enterprise plan customers: VPN tunneling through the Settings menu enables you to connect a gateway to our portal, create a new IPSec tunnel and then encrypt traffic between set routes that you define.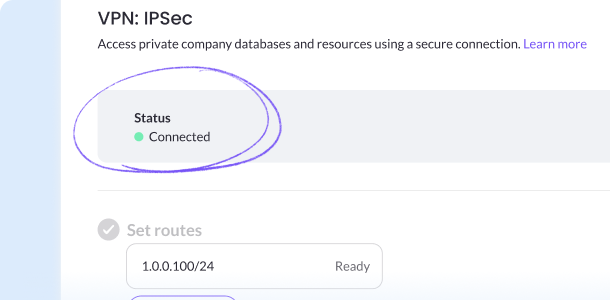 Custom Integrations
You can now set up an integration via webhook with custom systems you've added to your privacy portal.


DSR Scalability Upgrade
Adds pagination on our data inventories and other lists and high volume ticketing support.


Region-Wide Geographies for Data Assets
Small update to our Location tab when detailing data assets. Select "Asia - All", for example, to define the region as the appropriate geography for the data asset or process.


Integrations: Box.com (PII), Ayla (DSR)
June 2023
Custom Frameworks
Create custom frameworks for data types in your policy rules. Get alerts about violations of specific parameters besides PHI and PCI, suited specifically to your unique privacy operations.


Okta SSO Discovery
Discover more managed systems that are storing and processing customer information, with a full scan of your Okta identity provider - now offered in addition to other supported IdPs.
Suggested Power Users
When asking for feedback on a data source or processing activity, we now put your relevant Power Users front-and-center, so you don't have to confirm their role separately.
AWS Discovery
Cloud discovery for AWS infrastructure opens up a major opportunity to uncover more data sources for companies that have assets hosted with Amazon.


Integrations
GDrive DSR integration, MySQL PII integration
May 2023
Export All
Export a full and extensive variety of your lists in MineOS, including discovered assets, data inventory, employees and more.
Session Logs
In the dashboard, MineOS will now display details about your last sessions, for help monitoring your account's access and providing extra security.
MineOS Admin: New Role
We've introduced the Admin role in MineOS. Like an Agent, Admins can configure the platform, but they can also invite others - making team-based governance easier to organize.
March 2023
News!
We've Evolved: Meet MineOS
As we continue to grow, Mine has expanded beyond just data privacy, adapting to data governance, security challenges, and more.
New features!
Log in via Single Sign-On
Now your team can login to MineOS using your company's identity provider, such as Okta, AzureAD, Google, OneLogin and many others.
Mine Reviewer
Send requests for feedback and get approval from your teammates about data types, system usage, and processing activities. Ensure precision in privacy.
Scale up to greater heights
For larger enterprises using Mine, we've expanded the capacity of our portal to handle many more employees and systems.
New DSR integrations

February 2023
New features!
Create workflows for each request type
Now you can use tags to group systems together based on your company processes.
Ensure API integration connectivity
Avoid errors & immediately know if an integration is working or not upon set up.
New DSR integrations
January 2023
New features!
Mine AI Suggestions
Create a base for your RoPA using Mine AI suggestions to predict data types & processing activities. Gain insights as to what data a system holds without using any integrations.
Mine's Radar
Map systems that are critical to your business functions and add them to your Privacy Program. Off-board systems that are no longer in use. Make these decisions using insights such as usage, employee count, category & more!
DPIA Helper
Learn how to estimate risks with likelihood, severity, & mitigation mechanisms using the new DPIA Helper. Ensure Impact Assessments are completed correctly.
Document Data Transfers
Add locations to your data system to easily map data transfers across systems. Mitigate risks & document transfers in your processing activities.
New DSR integrations
New PII integrations
December 2022
New features!
Employee enrichment
New fields in employee insights including role title, department, discovery method & more
Allocate activities
Add activities directly to your systems to understand its context. Add existing activities or create new ones.
Export processing activities
Filter your activities by data role (processor/controller), status, or DPIA, and export based on your applied filter view. Export as PDF or CSV.
Archive any system
Archive any system, including systems being used in DSR handling, processing activities, and policies while ensuring there are no disruptions within your Portal.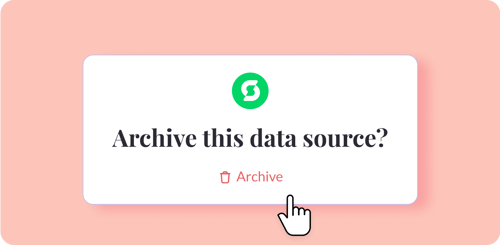 New PII integrations
November 2022
New features!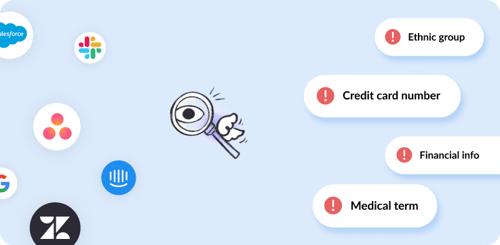 Updated data types page
- Additional data types to choose from
- New page for a full view of unique data types
- New view of systems per data type
- Predefined frameworks for automated privacy enforcement
Policies & alerts
Set up policies & automate actions and alerts to ensure continuous governance.
New PII integrations
October 2022
New features!
Updated workspace dashboard
View the status of your entire privacy program in a centralized dashboard. Get quick updates about all things data sources, data types and privacy requests.
System discovery with SSO
Integration updates
September 2022
New features!
Data flows
Reduce data transfer risks with data flows. Visualize the flow of data through systems, entities, & employees within your organization. See how each party receives its data to make sure every step is secure.
New integrations
August 2022
New features!
Vendor risk management
Protect your third-party digital ecosystem with a data-driven cyber risk analysis of all your vendors.
Archive data sources
Organize your data inventory and archive systems that are no longer used by your company.
New integrations
July 2022
New features!
Data Inventory
To make way for a more advanced Data Mapping process, the Data Sources & Data Mapping pages have merged into one Data Inventory where you can discover, add & create systems.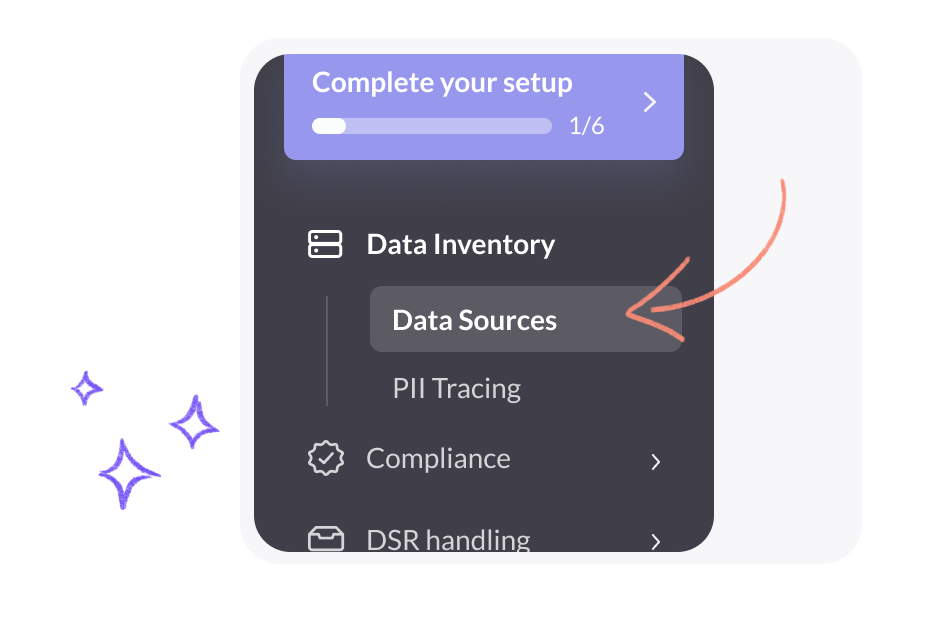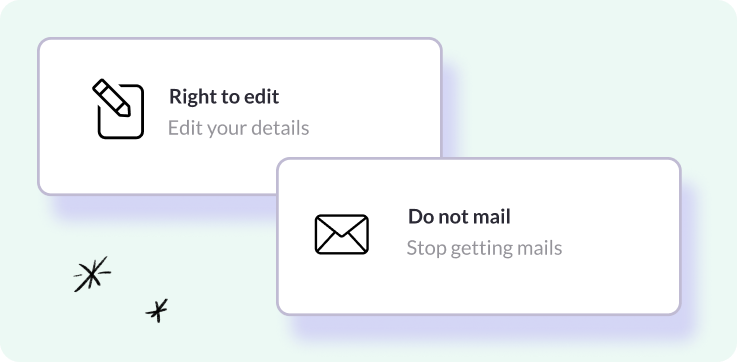 New integrations
June 2022
New features!
Discover employee access to data sources
Ensure company security by understanding which employees have access to each data source.
Data source owner flow
Instead of sending internal emails manually, use the Portal to automate emails to the owner of a specific data source.
PII discovery tool
Meet growing PII compliance regulations by scanning your data sources for sensitive information.
User search
Search for specific user records in your data sources & request history.
New integrations
May 2022
New features!
Mine PrivacyOp's DPO Advisor
Stay updated on the latest legislative developments. Remain compliant & avoid surprises by staying in the know with all things privacy.
Add system
Couldn't find a system or wish to create one? Introducing add custom system.
Updated RoPA Report
You can now add, remove & edit activities and properties from your RoPA report.
New integrations
April 2022
New features!
Privacy Center custom questions
You can now create custom questions in the privacy center! Tailor custom questions to your product to collect more information from users when they submit a request.
New workflow for copy requests

Edit user identifier for integrations that do not support email identifiers.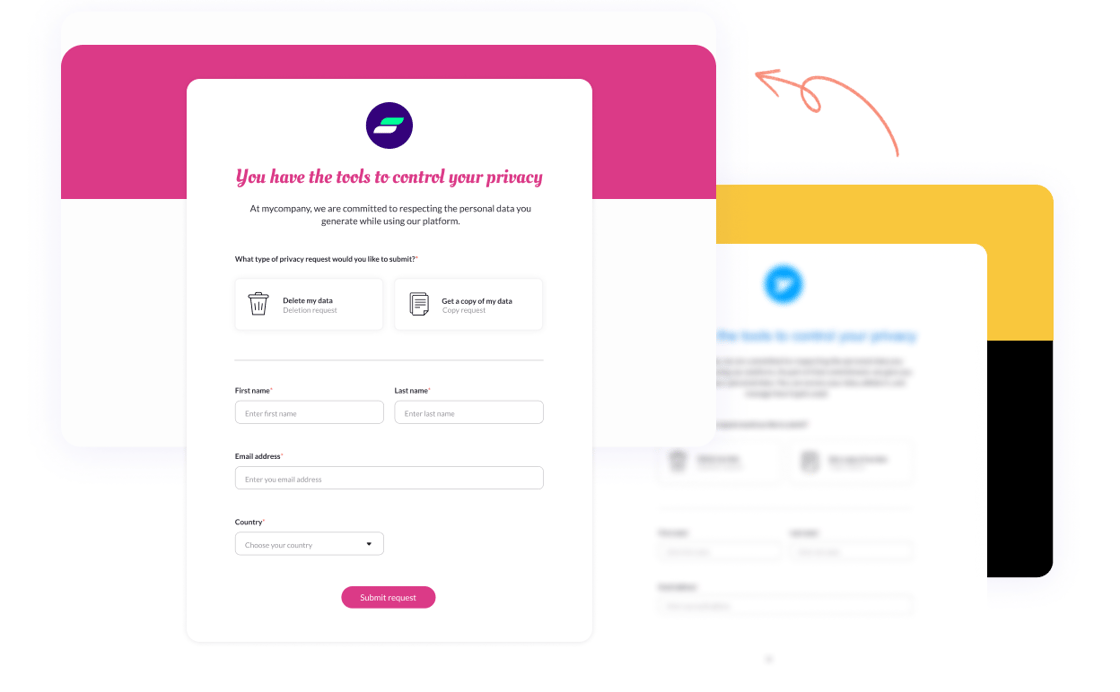 New integrations


March 2022
New Features!
Preview records in request flow
Response templates localization
Respond to customers in their preferred language by setting up templates for any language.
New integrations!
February 2022
New features!
One-click ROPA report for full GDPR compliance
ROPA (record of processing activities) report released for data mapping
Replace endless hours and manual work with automated real-time data mapping. Easily export your GDPR compliance Records of Processing Activity (ROPA).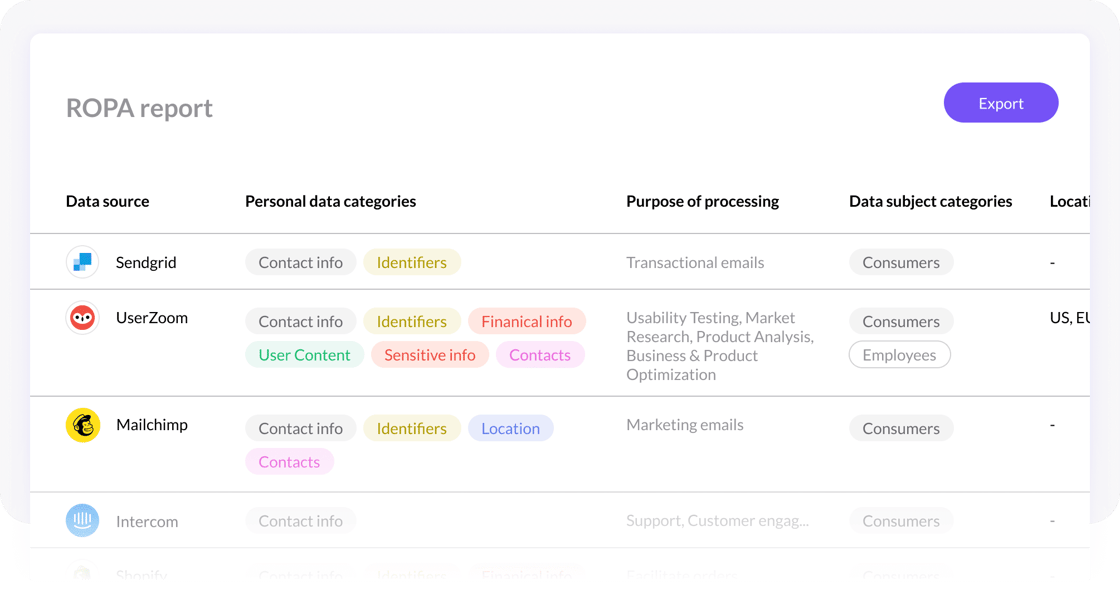 Improved data sources insights
Merge open and closed requests into one page


Use the filter tool to find your Closed requests.

Fetching for copy requests
New integrations
January 2022
New features!
Privacy Center localisation
Multilingual support across the Privacy Portal

Allow your customers to choose their preferred language when submitting a request through your Privacy Center web-form.

Consent management
New integrations
December 2021
New features!
Search bar to find any integration without having to scroll!
Sign-up with email & password without having to choose an email provider.
New integrations
November 2021
New features!
First data mapping beta version
Our first prototype for data mapping is live
You can now discover your company's data sources automatically - available for trial and enterprise accounts.
Discover all the data sources your company uses which might hold sensitive PII of your customers.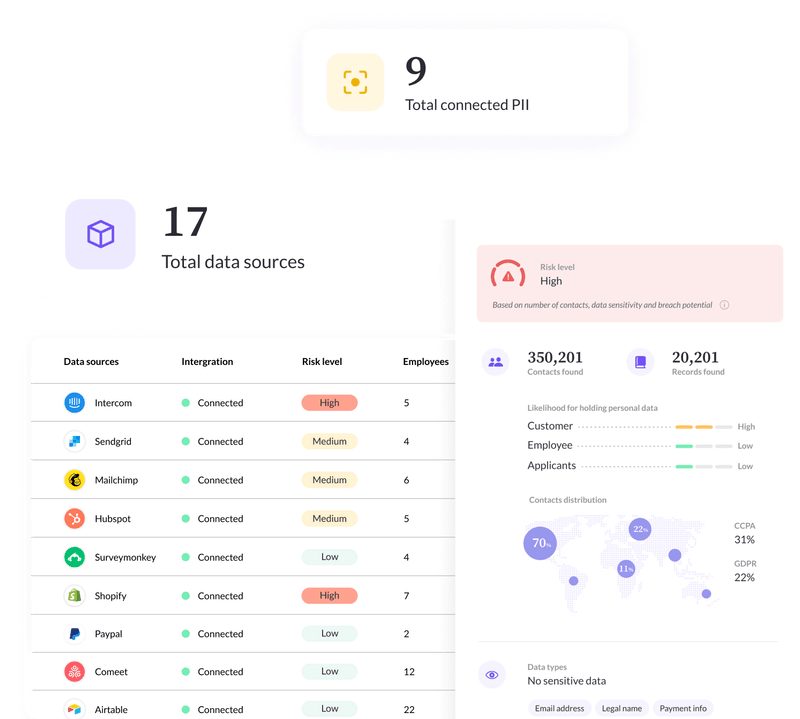 Reporting dashboard - keep track of your company's requests including:

Requests by type (deletion, copy, overdue requests)Total requests by status
Requests by user location
Incoming requests over time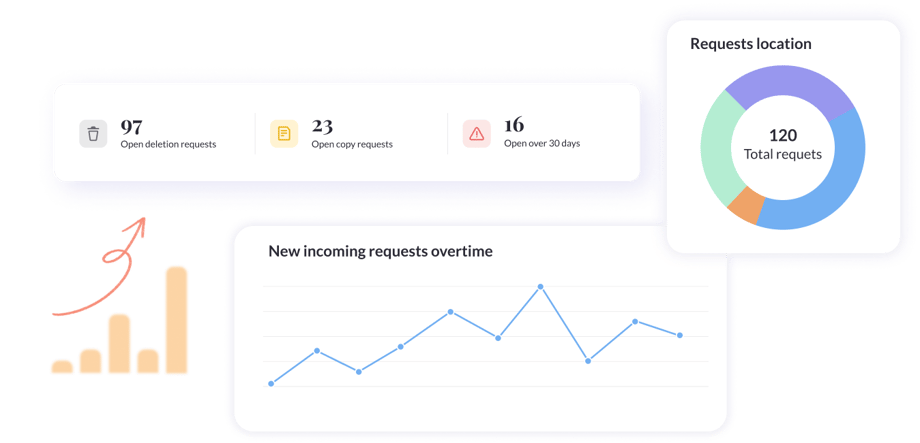 Manual integrations
You can now create a list of all your company's data sources so you can keep track while handling requests (without having to integrate with your dev team) - never forget to leave user data behind again.
New integrations
October 2021
New features!
Onboarding tasks list for better onboarding
In-app billing/pricing page
You can now handle your pricing in-app without having to go to our payment provider (Bluesnap) emails.
Notes feature
Write notes on every request and leave messages to your teammates and/or to yourself.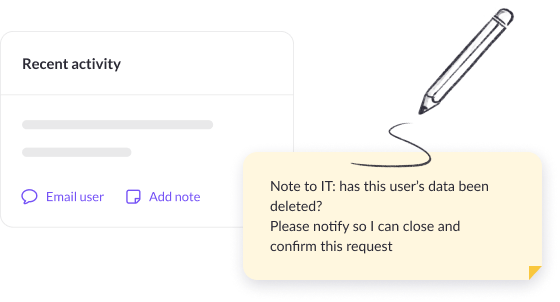 New integrations