At Mine, we're working around the clock to create new features, enhance existing ones, and optimise platform performance. In this article, you'll find a constantly-growing list of our most exciting updates 🌟
May 2022
New features
Do Not Sell ticket request type now in Privacy Center
Manage CCPA's opt-out requests with the Do Not Sell ticket request type in your PrivacyOps
Mine PrivacyOp's DPO Advisor
Stay updated on the latest legislative developments. Remain compliant & avoid surprises by staying in the know with all things privacy.
Add system
Couldn't find a system or wish to create one? Introducing add custom system
Updated RoPA Report
You can now add, remove & edit activities and properties from your RoPA report
New integrations!
April 2022
New integrations!
New features
Privacy Center custom questions
You can now create custom questions in the privacy center! Tailor custom questions to your product to collect more information from users when they submit a request
New workflow for copy requests

Edit user identifier for integrations that do not support email identifiers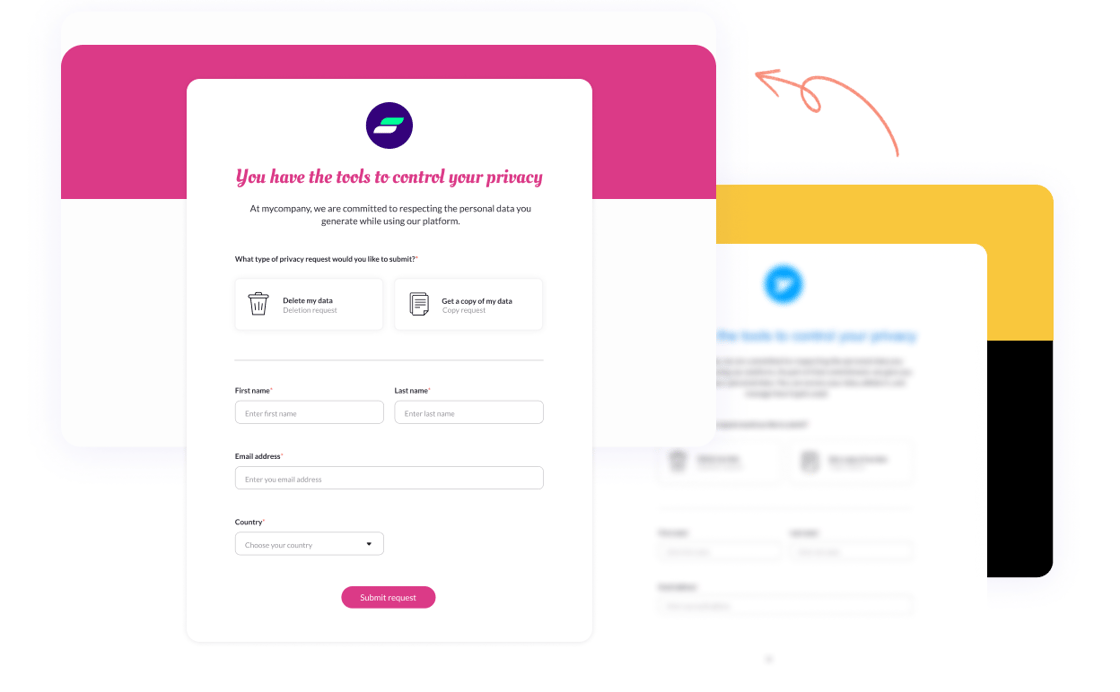 March 2022
New integrations!
Features!
Preview records in request flow
Response templates localization
Respond to customers in their preferred language by setting up templates for any language
February 2022
New integrations!
New features
One-click ROPA report for full GDPR compliance
ROPA (record of processing activities) report released for data mapping
Replace endless hours and manual work with automated real-time data mapping. Easily export your GDPR compliance Records of Processing Activity (ROPA).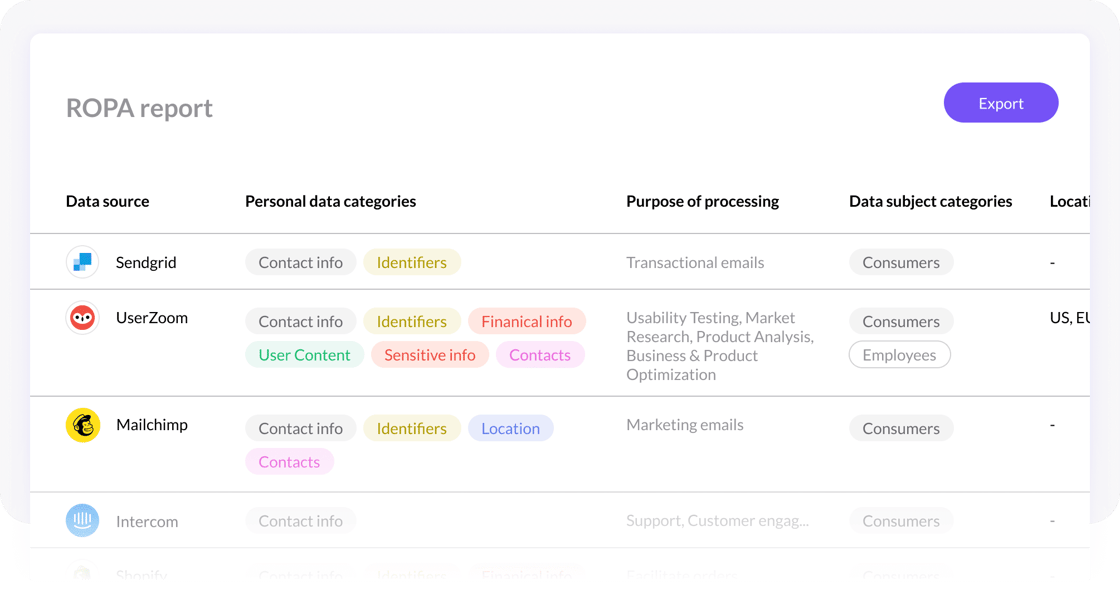 Improved data sources insights
Merge open and closed requests into one page


Use the filter tool to find your Closed requests

Fetching for copy requests
January 2022
New integrations!
New features!
Privacy Center localisation
Multilingual support across the Privacy Portal

Allow your customers to choose their preferred language when submitting a request through your Privacy Center web-form.

Consent management
December 2021
New integrations!
New features
Search bar to find any integration without having to scroll!
Sign-up with email & password without having to choose an email provider
November 2021
New integrations!
New features!
First data mapping beta version
Our first prototype for data mapping is live
You can now discover your company's data sources automatically - available for trial and enterprise accounts
Discover all the data sources your company uses which might hold sensitive PII of your customers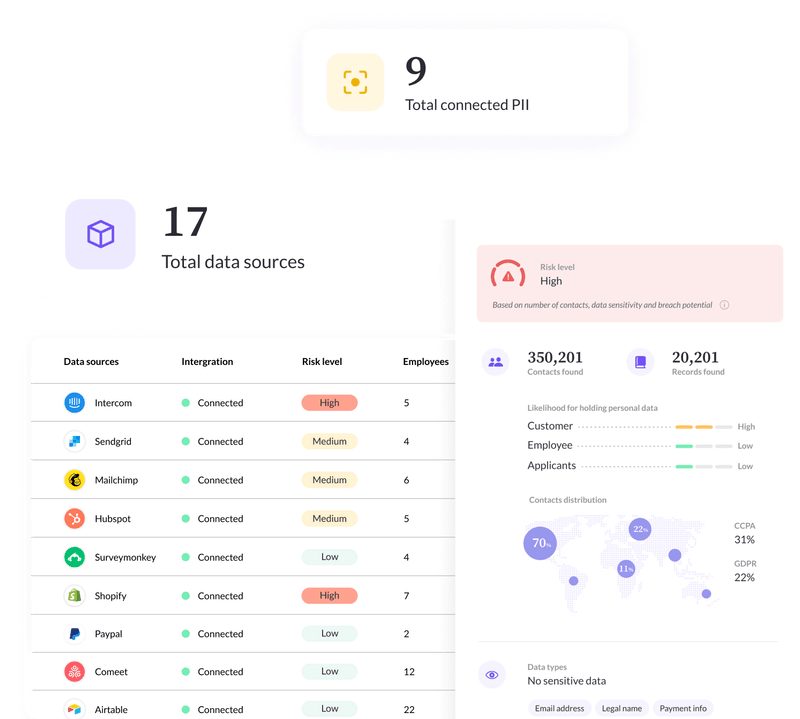 Reporting dashboard - keep track of your company's requests including

Requests by type (deletion, copy, overdue requests)Total requests by status
Requests by user location
Incoming requests over time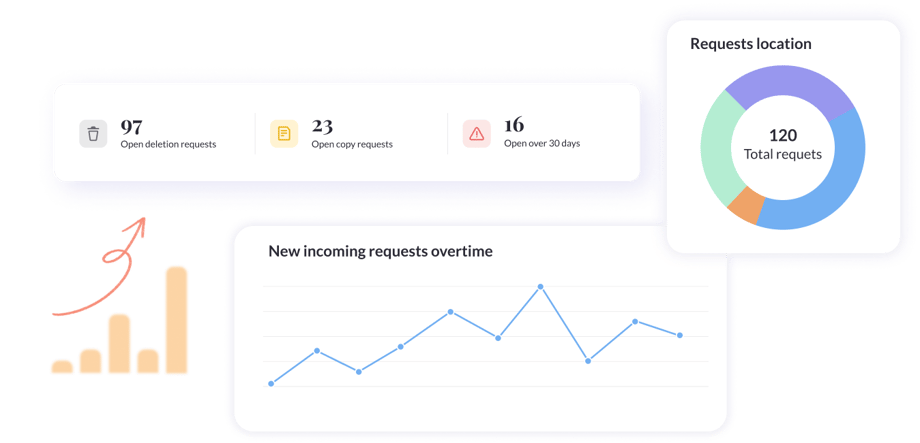 Manual integrations
You can now create a list of all your company's data sources so you can keep track while handling requests (without having to integrate with your dev team) - never forget to leave user data behind again
October 2021
New integrations!
New features!
Onboarding tasks list for better onboarding
In-app billing/pricing page
You can now handle your pricing in-app without having to go to our payment provider (Bluesnap) emails
Notes feature
You can now write notes on every request and leave messages to your teammates and/or to yourself!